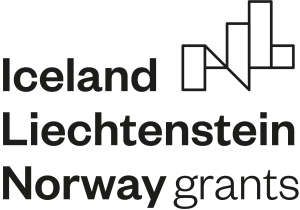 The Foundation for the Development of the Education System, Operator of the EDUCATION PROGRAM (MF EOG 2014-2021), awarded a grant to the Lublin University of Technology for the implementation of the project "ETMO- Education and training in 3D motion analysis''.
Project No: EOG/21/K1/D1/W/0012
The project was granted under Component I: Professional staff development – Study visits, EDUCATION PROGRAM.
The project is financed by the EEA financial mechanism for 2014-2021 and national funds.
Project realization: 2nd April 2023 – 30th June 2023
Project budget: 8675.00 EUR
Project partner: University of South-Eastern Norway, Kongsberg, Viken, Norway, https://www.usn.no/english/
Project tasks:
organization of a study visit at the project partner
making a visit
Project goals:
increasing the potential of the Lublin University of Technology staff by participating in a study visit
establishing cooperation between the Lublin University of Technology and the University of South-Eastern Norway
raising the level of education at the Computer Science and Biomedical Engineering at the Lublin University of Technology