The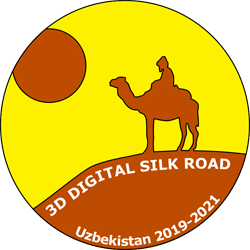 Polish National Agency for Academic Exchange (www.nawa.gov.pl) has awarded the Lublin University of Technology (LUT) a grant for the implementation of the project "3D Digital Silk Road" – digitization of the Silk Road heritage in Uzbekistan.
The project with the number PPI/APM/2019/1/00004 has been approved for funding under the International Academic Partnerships program (https://nawa.gov.pl/en/institutions/international-academic-partnerships).
Project budget: 1 043 900 PLN
Duration of implementation: from 1/10/2019 to 31/03/2021.
Project manager: Dr. Elżbieta Miłosz.
The following activities are planned in the project:
organization of 4 scientific and practical expeditions to Central Asia (Samarkand, Tashkent, Urgench, Chirchik),

implementation of 3D digitization works on the cultural heritage facilities of the Silk Road,

conducting international scientific conferences in Poland and Uzbekistan,

conducting trainings on the use of 3D technology in museology,

publication of scientific results,

popularizing the effects of the project on the silkroad3d.com website.

The main benefits for the Lublin University of Technology are: intensification of scientific cooperation with Central Asian universities, as well as dissemination of the scientific activity of the Lublin University of Technology in the field of 3D digitization of cultural heritage objects.