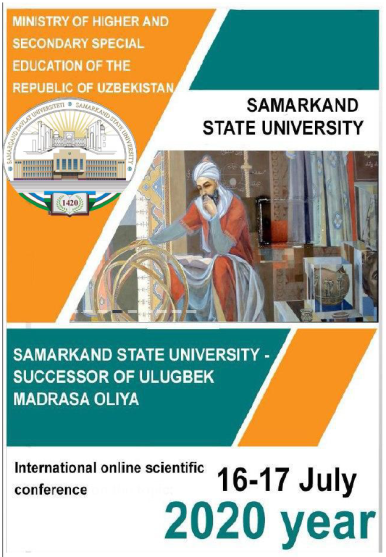 On July 16-17, 2020, an International Scientific Conference titled "Samarkand State University – Successor of Ulugbek Madrasa Oliya" organized by the Samarkand State University was held remotely. The conference is a part of the celebration of the 600th anniversary of the Samarkand State University.
Over 200 participants from all over the world took part in the conference. In addition to the official speeches of Uzbek ministers and rectors of universities cooperating with the Samarkand State University, over 40 scientific papers were delivered.
During the conference, academics of the Computer Science Department at the Lublin University of Technology gave the following presentations:
Marek Miłosz, Rahim Kayumov: Building Digital Bridges between Medieval History and Present Time Using ICT – Results of Polish-Uzbek Cooperation.
Jerzy Montusiewicz, Marcin Barszcz, Krzysztof Dziedzic, Samariddin Mustafokulov: Photorealistic 3D Digital Reconstruction of a Clay Pitcher from the Afrasiab.
Elżbieta Miłosz, Dilbar Mukhamedova, Khonkul Samarov: 3D Digital Silk Road Project – Digitalization of the Cultural Monuments of the Silk Road in Uzbekistan.