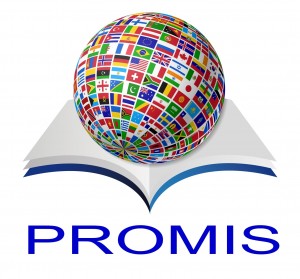 PROMIS is a project sponsored by Tempus Program. It is a continuation of ERAMIS project. More information on ERAMIS available here. PROMIS stands for PROfessional network of Master's degrees inInformatics as a Second Competence.
Project duration: December 2013 – November 2016.
Project's main goals are:
Extension of ERAMIS network in Central Asia.
Improvement of the academic quality of the network.
Improvement of the vocational focus of the master degrees in computer sciences in different ways.
Establishment of strong relationships between companies and universities.
Adapting teaching process to the students working in parallel of the studies.
Improvement of the network by sharing courses and pedagogic material.
The project is performed by:
5 unversities from Europe: Pierre Mendès France University, Grenoble, France; Beuth University of Applied Sciences, Berlin, Germany; Kaunas University of Technology, Kaunas, Lithuania; Lublin University of Technology, Lublin, Poland; Savonia University of Applied Sciences, Kuopio, Finland
9 universities from Central Asia: Al-Farabi Kazakh National University, Almaty, Kazakhstan; Kyrgyz National Technical University, Bishkek, Kyrgyzstan; Osh Technological University, Osh, Kyrgyzstan; Khujand State University, Khudjand, Tadjikistan; Technological University of Tajikistan, Dushanbe, Tajikistan; Turkmen State Institute of Economics and Management, Ashgabat, Turkmenistan;Turkmen State Institute of Transportation and Communication, Ashgabat, Turkmenistan; Bukhara State University, Bukhara, Uzbekistan; National University of Uzbekistan, Tashkent, Uzbekistan
3 enterprises from Europe: eLeDia, enterprise, Berlin; Ilmi Solutions Oy, enterprise, Kuopio, Finland; SYMETRIX, enterprise, Grenoble, France
The web page of the PROMIS project is here: http://promisproject.kaznu.kz/
The coordinator from LUT is Dr. Marek Milosz.